Power Generation Equipment Parts
Monoblock Rotor Shafts for Power Generators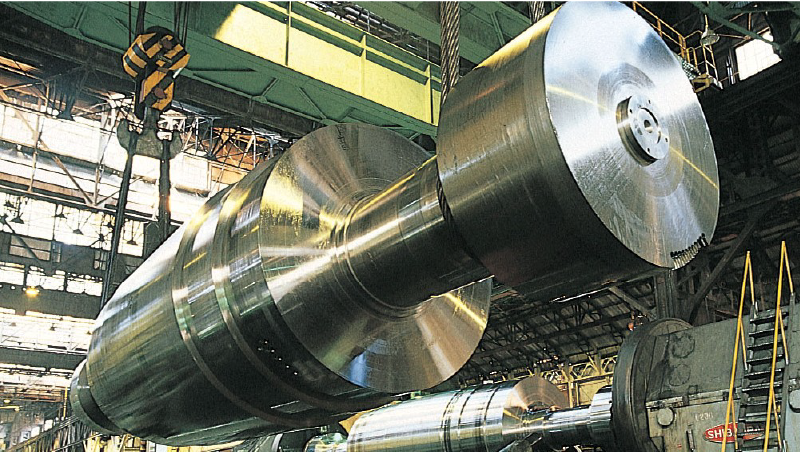 World-class steel manufacturing and processing techniques support energy industries.

As a steel component used in turbine shafts, this product must fully withstand constant high-speed rotation. JSW M&E manufactures the forging with a very high-quality steel, using advanced precision processing. Large rotor shafts for high-output power plants contribute to the world's power generation needs.
Features
Rotor shafts used in power plant turbines need to withstand extremely severe operating conditions with high levels of temperature, pressure and rotation. As power generation capacity increases, the larger shafts are required.
Using a wealth of forging techniques that have been sophisticated since foundation, JSW M&E develops and manufactures monoblock rotor shafts from large steel ingots, which reduce the need for welds or other joints.
The world's largest production facilities, including a 14,000-ton press, has enabled JSW M&E to manufacture shafts from 600-ton steel ingots. And, in response to further demand for increases in generation capacity, we have developed manufacturing techniques for 670-ton ingots, the largest in the world, have been developed and introduced to the market.