Power Generation Equipment Parts
Shell Flanges for Nuclear Reactor Pressure Vessel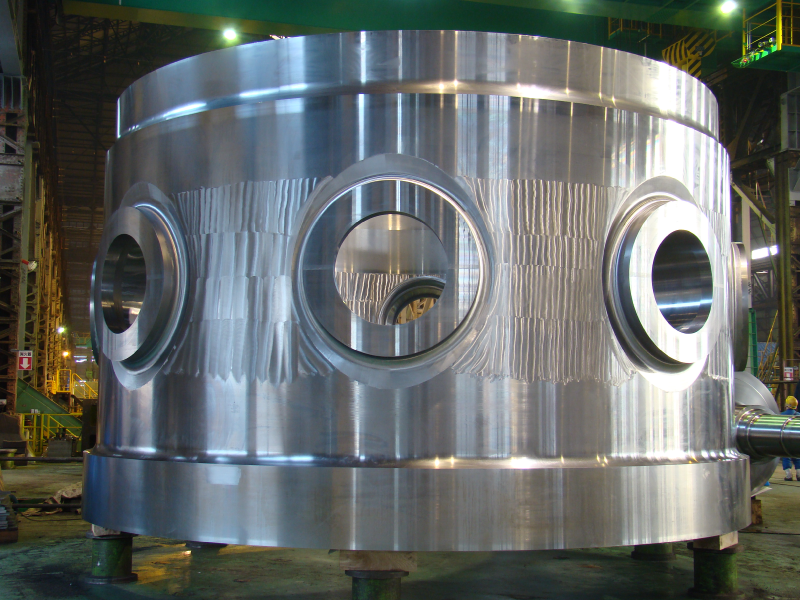 This product is a forged steel component used in nuclear reactors vessels. It is made entirely from a single high-quality steel ingot, the largest in the world. The large monoblock forging eliminates weld lines for the vessels and consequently contributes to achieve high structural integrity of nuclear power plant.
Features
Increases in capacity of the power plant require larger equipment. Consequently the forged steel parts used in such equipment also need to be bigger. Moreover, the steel ingots must have high levels of uniformity and cleanliness.
JSW M&E has the technology to manufacture components from high-quality, ultra-large steel ingots meeting these requirements. JSW M&E has the largest production facilities in the world, including two 14,000-ton presses, and uses special forging techniques. Furthermore, with an advanced heat treatment techniques and high-precision machine processing, JSW M&E has been supplying complex monoblock forgings which enable reduction of welds or other joints in the fabrication.