Industrial Machinery Parts
BUR
JSW's Back-up Rolls for Hot & Cold strip Mills
Since 1965, 3% Cr-Mo steel had been used widely. The advantageous property of the material was superior crack resistance. However, wear resistance was inferior, due to low hardness. (Max. Hs 65)
Afterward, JSW M&E developed high hardness material of 5%Cr-Mo steel to improve wear resistance. The hardness level exceeded to Hs 70 and wear resistance was improved greatly.
On the other hand, JSW M&E also developed new alloy design into strengthened matrix structure with few carbide. That is 3.5% Cr-Mo steel (our brand name is ART) which has a good combination of wear resistance and rolling trouble resistance.
The performance of ART shows equivalent performance as the 5% Cr-Mo steel in actual usage. JSW M&E has numbers of supply experience of ART as well as the 5% Cr-Mo steel.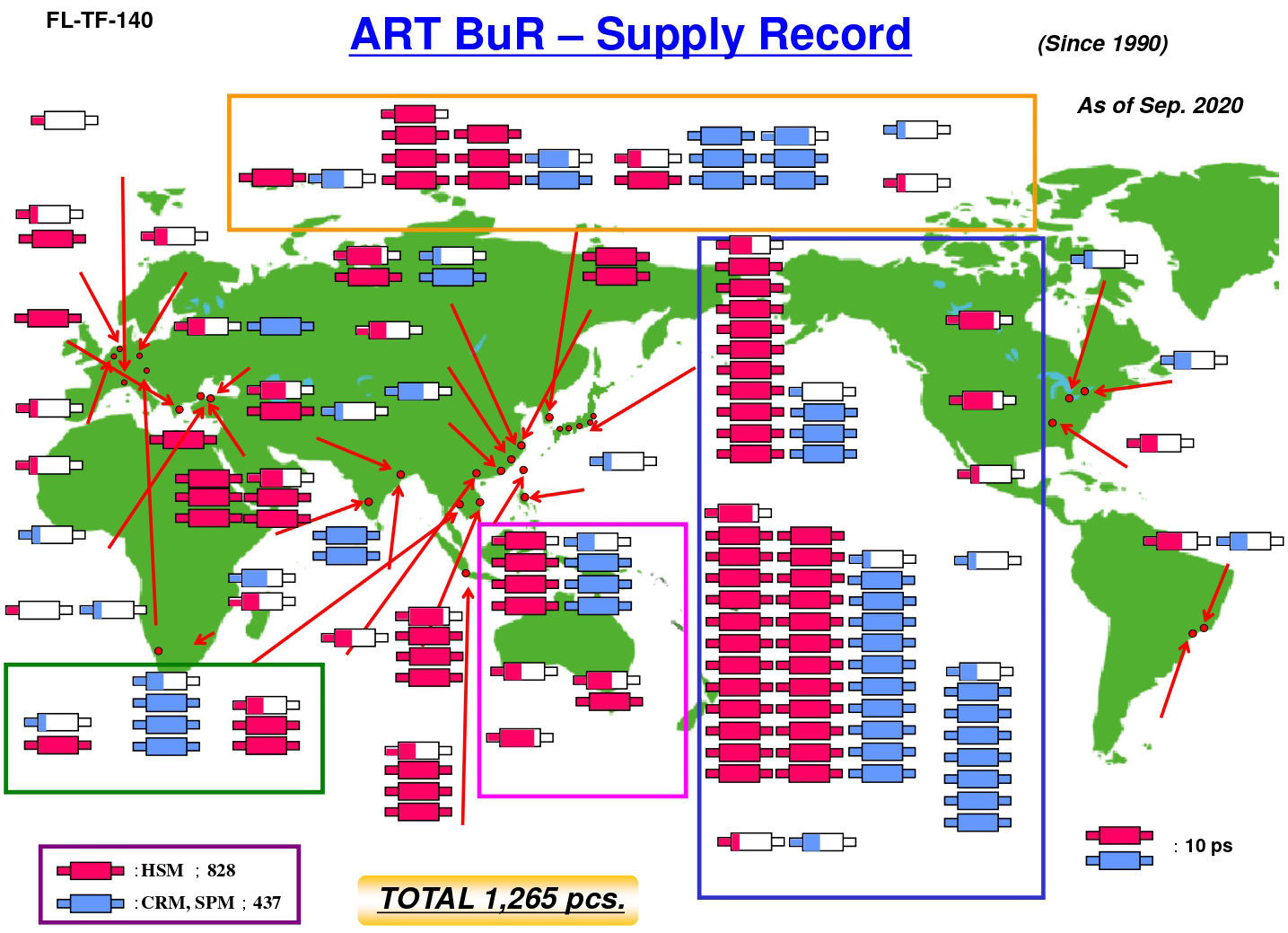 More than 1,260 pieces of ART back up rolls have already been delivered so far. As you can see, JSW M&E is always ready to supply back up rolls that meet any customers' demands.